We have puppies from our Dixie and Max breeding!
Whelped November 18, 2016
Ready to go home January 6, 2017

These pups will have outstanding field trial potential. Whether you are looking for ​a field trial prospect, an exceptional hunting partner, or a family pet; we have stacked the odds in your favor. The 5 generation pedigree for these puppies contains 9 Field Trial Hall of Fame Dogs, 8 National Field Champions, and over half of the dogs in the pedigree are either Field or Show Champions .... and some are both! This is one of the closest breedings that you can get to some of the well known Champions of the past such as Perry's Rustic Prince, Bean's Blaze, Hi-Proof Rum Runner, Gambler's Ace in the Hole, and more.
The pups will be ready to go to their new homes on January 6th.
5 Males and 2 Females available
Pups are $1,000 for the males or $1,200 for the females plus your shipping. We are located near Dayton, Ohio if you would rather pick your puppy up.
​You can contact me at (956) 793-4311 for more information or to place your deposit. Leave a message if I don't answer and I will get back to you as soon as I can. If you would rather email me, then email to
Oquinn@GunDogUSA.com
Pictures of the puppies will be coming soon.
These pups are up to date on their shots, have had their dew claws removed, and were either born with a "bob" tail (inherited from NFC AFC Shambo's Dark Shadow HOF) or their tail has been docked.
Puppies are $1,000 for the males and $1,200 for the female plus your shipping. We usually ship by United and can ship any time of year.
Contact us at oquinn@GunDogUSA.com or at (956) 793-4311. We will get back with you as soon as possible.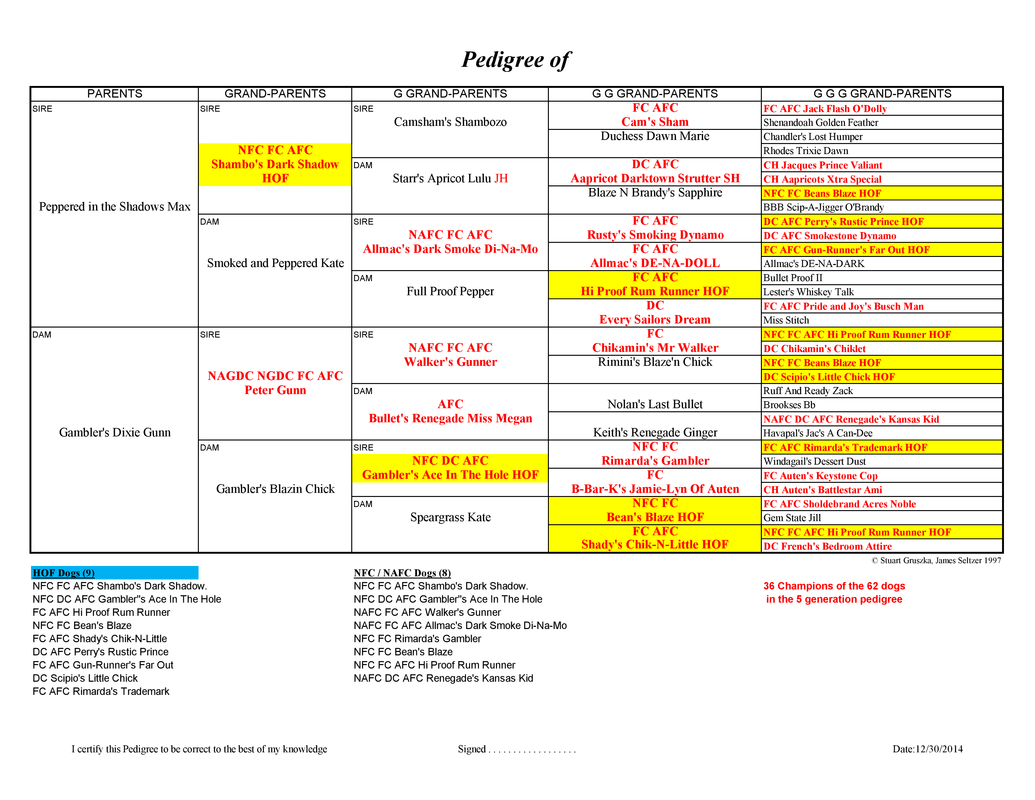 Males $1,000 + Shipping / Females $1,200 + Shipping
---