We have puppies from our Katie and Skout breeding!
Whelped May 6, 2016
Ready to go home now
These pups will have outstanding field trial potential. We have stacked the odds in your favor with a breeding that includes 7 Hall Of Fame dogs, 6 National Field Champions, and 35 Champions of the 62 entries in the 5 generation pedigree.

As you can probably tell by the name, Katie is a daughter of my Kate that was one of the smartest dogs that I have been blessed with. Katie exhibits a lot of the same qualities as her mother and is the reason she is in my breeding program. Katie is one of the closest relatives to the legendary Hall of Fame DC AFC Perry's Rustic Prince as well as being a daughter of the winningest Brittany in field trial history and another Hall of Fame dog, NFC FC AFC Shambo's Dark Shadow.

Skout is another dog from my breeding and is a son of Maggie, one of the sweetest dogs that I have been around. Skout's heritage includes such notable dogs as NFC DC AFC Tequila's Joker, FC AFC Shady's Chik-N-Little, and FC NAFC Allmac's Dark Smoke Di-Na-Mo.

These pups are up to date on their shots, have had their dew claws removed, and were either born with a "bob" tail (inherited from NFC AFC Shambo's Dark Shadow HOF) or their tail has been docked.

Puppies are $1,000 for the males and $1,200 for the female plus your shipping. We usually ship by United and can ship any time of year.

Contact us at oquinn@GunDogUSA.com or at (956) 793-4311. We will get back with you as soon as possible.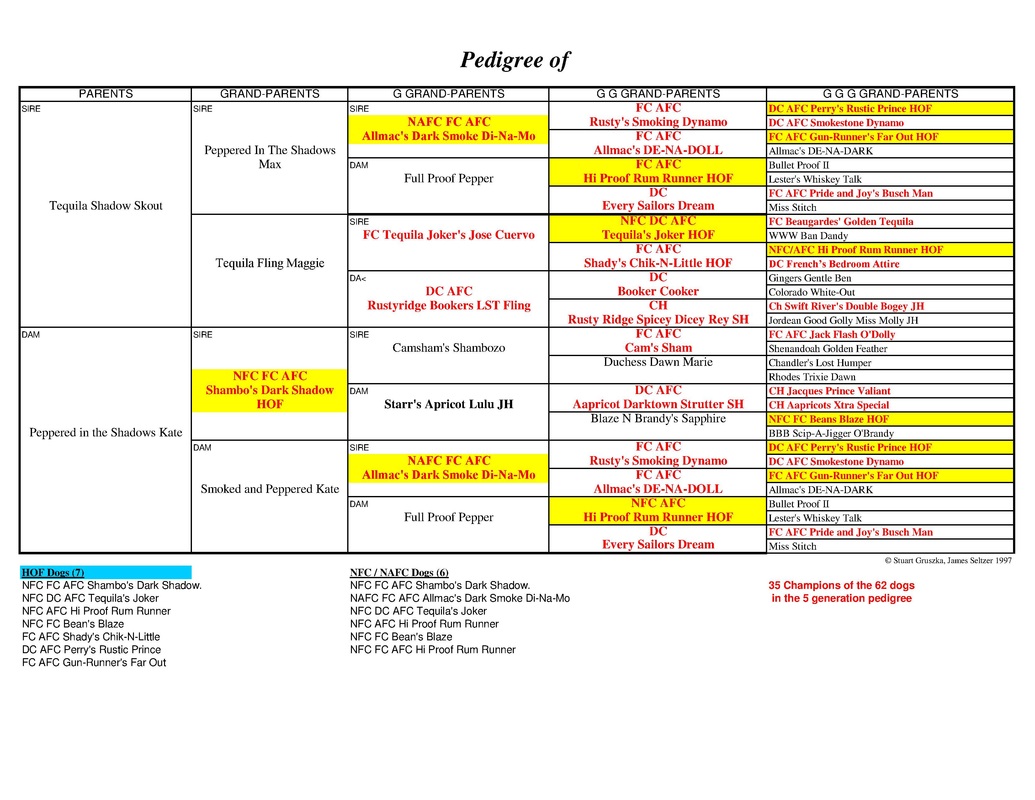 Males $1,000 + Shipping / Females $1,200 + Shipping
---
Females